CALCASETM
CAL2CAL's case management experience spans a variety of industries including finance and insurance, manufacturing, governmental and quasi-governmental world organizations, and Healthcare. Our turnkey and assisted solutions support diverse business needs ranging from: insurance claims and litigation processing and tracking; dynamic information polling and electronic forms generation; enterprise resource planning; integrated medical informatics management; communicable disease surveillance and response; and human and social services.

CAL2CAL's human and social services solutions, including those systems actively operating within the County of Los Angeles and presented herein, merge sophisticated technologies with user-friendly interfaces. These systems provide health information, case management and communications capabilities.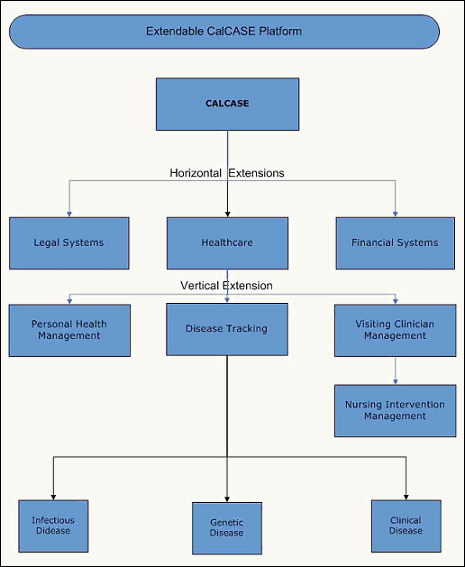 Features
Some of the features of the core framework :
Web-based highly secure system, sensitive information stored in encrypted fashion in the database server.
Enhanced visit Tracking
Valuable, efficient referral activity tracking
Practical and effective case management log
At-a-glance case diagnosis history
Confidential, editable data
Ability to configure and map the work flow of the operating environment
User defined reports & Data Export / interface
Follow-up details can be captured as required
User Access based on Roles
Web Based Interface
Common demographics
Event scheduler through calendar
Enhanced case visit tracking
Detail Case follow up
Valuable, efficient referral activity tracking
Practical and effective case management log
Unique Physician First and Supplemental Reports
At-a-glance case diagnosis history
Confidential, editable patient notes
Clinic-defined, instantly accessible work status
Enhanced analysis and reporting
Business intelligence & decision management support
Standards based
Interfaces to receive and transmit messages with supporting / ancillary systems Multiple levels of access to records
What is CALCASETM :
CALCASETM is a Case Management product developed by CAL2CAL that performs assessments, referrals and follow-up of registered cases and their families and contacts. It is easily customizable and configurable for disease tracking and monitoring of emerging disease scenarios, review and planning of epidemiological cases and enforcing isolation and quarantine to prevent disease migration into healthy population.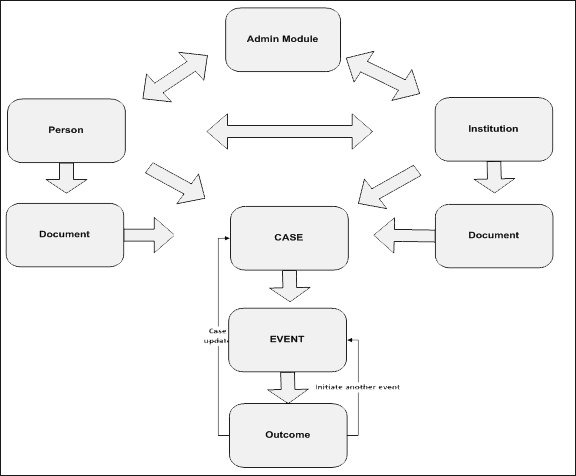 Benefits :
CAL2CAL has developed several complementary case management systems for a large public health agency. These systems have the ability to track, manage and follow-up on infectious diseases; provide prevention and counseling services; record interventions provided, and provide support both for internal staff of the agency as well as support to external community based providers. Our experience in developing and deploying these very successful systems has crystallized into this product. This newest generation of case management tools goes beyond department-specific point solutions in several important ways, offering:

High-level oversight :
More than a simple dashboard to track and monitor individual cases, a best-in-class case management tool unifies multiple source systems into a single enterprise wide view.

Secure Access: Access to cases is secured by role based access making the system highly protected.

Coordinated best practices:
Investigators need a central workspace to manage a case from initiation to resolution and preserve the information for later research and continuous process improvement.

Correlation across department:.
The system can reveal commonalities among thousands of cases, identifying potentially suspicious activities that the human eye would miss.

Automated, tailored processes:
Workflows are customizable to reflect the organization's unique structure and policies.

Shared insights:
Information can be shared with thousands of users in a form that is meaningful for their roles, including visual representations and flexible portals that streamline investigators' work.